Why a Club Med snow holiday was on our must do list, and is now on the must do another list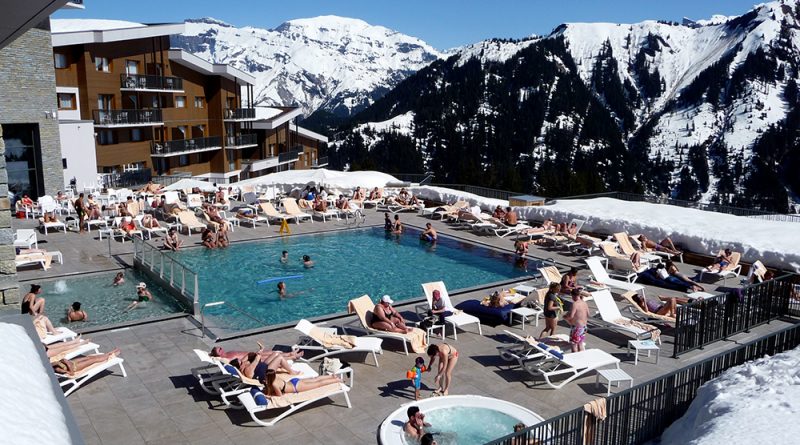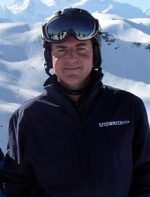 By Pete Taylor
Snow Forecastor & Owner
snowatch.com.au
A comprehensive review of the new Club Med Grand Massif Samoen's Morillon resort in France
Earlier this year I was lucky enough to be invited by Club Med to review their brand new snow resort in the French Alps at Grand Massif Samoens Morillon. I'd never been to a Club Med snow resort before, but had been to three of their summer resorts (Malaysia, Bali and Mauritius) and was a big fan of the all inclusive holiday. It was on my bucket list due to the great time I had with the family during our Club Med stays over the last few years (see article on our previous Club Med trips). Knowing that Club Med resorts cater so well for families I simply had to take the family along to be able to review all angles.
It took my wife Adele all of a second or two to agree to come, the two boys Zane 13 and Kalan 9 (nearly 10) were not so enthusiastic as I had told them if we head to France then we most likely wouldn't be going to interschools in Thredbo this year. I was gobsmacked when they whinged and complained saying they would prefer a week in Thredbo racing rather than a week in the French Alps with another week in Paris tacked onto the end of the trip.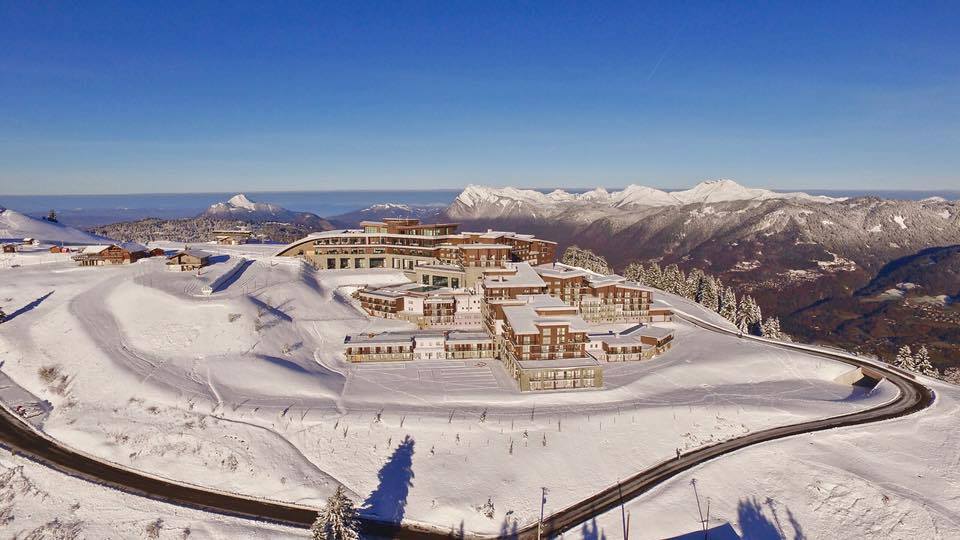 Once they saw the photos of the resort, including the indoor and outdoor pools and spa they changed their minds and totally bought in (although I'm still kept getting the "we want to go to Interschools" line). They also remembered that all Club Med's are 'all inclusive' so pretty much everything is included, including accommodation, food and snacks, drinks including beer, wine, cocktails and most spirits. Being a snow resort lift tickets and lessons are also included as well as kids clubs, pools, spa and sauna's.
We booked in for the last week of the season Club Med Grand Massif Samoens Morillon. Now usually at this time of year the snow would be a little dodgy but France and most of The Alps were having an exceptional season and there was a full deep cover of snow right up til seasons end.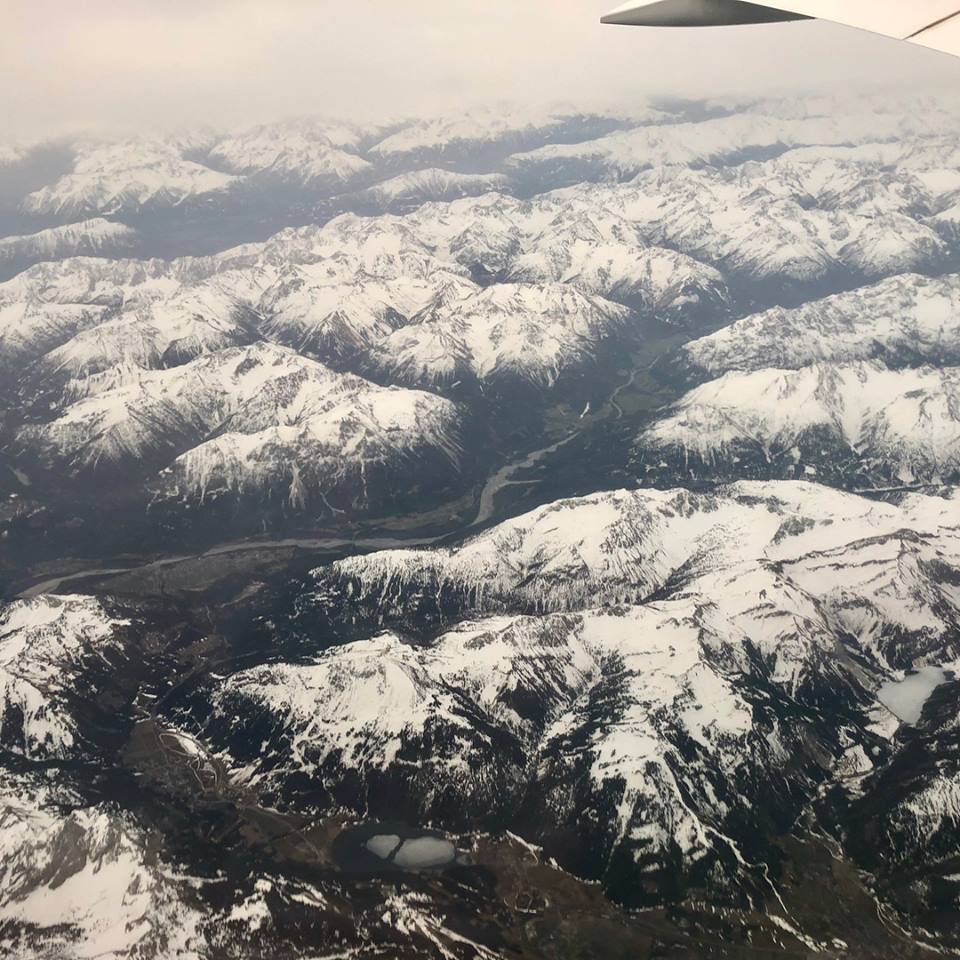 We flew from Sydney to Geneva via Abhu Dhabi on Emirates. It's a 15 hour flight to Abu Dhabi and then another 7 on to Geneva, which is not easy especially as the kids like to lay all over you to get some sleep, which means you don't get any. The plane was good with what looked like new tv screens which was very welcome considering I wasn't going to get much if any sleep and movies would be keeping me occupied for the next day.
Flying into Geneva was spectacular, the views were simply amazing. Imagine a flat city on the edge of a lake surrounded by steep, snow covered mountains, not that I got to see much as dad never gets the window seat. The airport itself was quite small, it kinda reminded me of a regional airport not much bigger than the Gold Coast. Once we cleared customs and gathered our bags we walked out to see our Club Med driver waiting to take us up to the resort which was just over an hour away (can take up to an hour and a half if there is snow on the roads heading up). Club Med can organise transfers to and from either the airport or train station where many Europeans access the very fast train.
We were very excited as none of us had been to Europe before, it was eyes wide open for the drive up. It seemed like only 10 minutes, if that, when we crossed the border from Switzerland into France. We then drove up very green valley with mountains on either side and small villages that looked hundreds of years old, it was just what we had hoped to see. Being late in the season and a warm sunny day we didn't have to worry about snow on the roads so the drive easy.
The resort sits at around 1600m, if you aren't staying on mountain you can easily get the gondola up from Samonens Village below. When we arrived at the resort we were greeted at the mini bus by smiling staff as we disembarked. All the Club Med's we had been to had started on a positive note with warm greetings and this was no different. We were asked to walk straight in and grab a refreshment as we were briefed on everything to do with the resort. Our bags were taken to our room whilst our skis and boots were taken to our lockers, ready for tomorrow.
Our first impressions were that the resort obviously had a very new, fresh look and feel. It was modern, clean and aesthetically pleasing. I'd read some reviews prior to our trip and a few had complained that it didn't have the wooden log cabin feel, but this isn't that type of place, it's more high end snow chic.
We headed to our rooms to check them out. We were in the club rooms which are the basic/club level and they were both more than adequate with balcony's with a fantastic view or the mountains and pool area. There was plenty of storage space in each room, which meant we didn't have any clutter around. The kids pretty much dived straight onto the wifi and their ipads as they must have had withdrawals after the long trip. The resort has free wifi but it's fairly slow so we took up the paid extra boost for the week which was around A$50 and well worth it.
It was just about time for lunch so we headed up to the restaurant to try the buffet which Club Med's are famous for. Upon entry to lunch we couldn't but notice the breathtaking views on both sides out to the Alps. Apart from the views all I could notice was the what seemed an endless line of breads, pastries and cheeses…Wow! Walk past that and you had the hot food, cold foods, western , French, middle eastern and Asian styles. Further up and around the corner were desserts, and ice cream bar. There are also self serve outlets for soft drinks, juices, coffee, hot chocolate and beer. You can also order wine if you feel like a tipple….and yes all is included.
After filling up we headed back to our room to relax. Although tired from pretty much no sleep on the trip over we stayed awake to try to acclimatise to the new timezone. The boys wanted to check out the pool so we headed off for a swim. The kids had a ball changing from the indoor pool to the outdoor spa and back again. Some reviews I had read said the pool was cold but it was not at all, the indoor pool was 26C and the outdoor spa 32C. The outdoor pool was still closed as there was around half to a metre of snow around it and it was still fairly cool outside. We were lucky that later in the week due to the very warm weather the outdoor pool area was cleared and the pool was the place to be in the afternoon Spring sunshine as fresh fruit and snacks were brought out to the poolside guests.
After the pool we headed back to our rooms to freshen up. Our arrival day was on a Sunday and on Sunday afternoons you need to book your ski lessons in for the week. We were a little apprehensive as what level class we should put ourselves in as we were from Australia and these mountains looked so much bigger and steeper, so we assumed everyone was going to be of a high standard. Myself, Adele and Zane were advanced skiers back home and Kalan was upper intermediate. Kalan being under 11 (nearly 10) was booked in with the kids club, and was in the second highest level. We decided to try the second highest adult level, we thought if it was too hard we would just drop down the next day.
After some pre dinner drinks at the bar, we headed upstairs for an early dinner. The kids wanted to sit in the gondolas for something different. We decided to give the nightly show a miss and have an early night due to our jetlag, we wanted to be fresh for skiing in the morning.
We woke up keen to get going and filled up on breakfast. One thing about Club Med is it's hard to choose what to eat as there is such a wide variety. I preferred to start with orange juice, bacon, eggs, sausages, hash browns followed by pastries, breads and coffee. Adele liked the fresh fruits and yogurt whilst the boys thought the pancakes were real winner.
OK so finally it was time to get ready to hit the slopes. We headed up to the locker room where our skis, boots and poles were waiting for us after we had booked them in for a wax and edge tune overnight. The locker room was huge, clean and you wouldn't believe had a table with fresh pastries, a coffee machine that also did hot chocolate and chilled water on tap. A quick swipe of the wrist band unlocked our two lockers. We kitted up and walked no more than 15m and we were on the snow.
Directly out the door are the ski lesson meeting areas where you meet your instructors. Our instructor was a local Frenchman called Alain who was very polite and apparently he spoke the best English out of the instructors. Our group was a mixture of nationalities, mainly French but also South African, Russian and American. Alain told us we would be taking it easy the first day and he would show us around. It turns out it wasn't so much as a lesson but a guided tour with some tips thrown in, which was great. After taking our first lift we were told we would take long easy run which was 6km down to Morillon village which sits around 700m. The Grand Massif area is made up of five resorts, Samoens (where Club Med is situated), Morillon, Sixt, Lescarroz and Flaine. From the top there are extensive views of Mt Blanc, the highest peak in Europe, I could just sit there and watch it all day, it was amazing.
The snow was great, nice and firm early and the views very impressive from whatever direction you looked. The runs were long, wide and uncrowded, not like anything back home in Australia. We all headed back for lunch. It was starting to warm up and the snow becoming very soft, it was quite heavy going in the afternoon and only a few decided to go back out with Alain.
The next day we tried some slightly harder runs but it seemed a bit easy and we hoped for something a bit steeper. The level of skier we were with was ok but they were quite ok staying on the intermediate runs. We did a black run on Wednesday and found it quite easy, most of the the group struggled a fair bit (maybe over stating their ability/level) so Alain said they would stick to easier runs from then on.
We asked Alain at lunch that day if we could move up a class the next day, he said we could handle it and arranged for us to join the live wire Michel who was a real character. The new class were bit younger and more energetic than the previous and were a massive step up in level. We were pushed from the start and to be honest I had trouble keeping up, but it was great a huge challenge and much more enjoyable. We went all over, mainly in the Flaine area which was by far the biggest of the five resorts. By lunch we were worn out, it was a hot spring week and seemed to be getting warmer by the day. Temps by mid afternoon were in the high teens and high 20's down in Samoens village. Michel was great with Zane, getting him to ski right behind him. He gave him many tips and Zane's skiing technique,speed and confidence improved out of site, I was struggling to keep up with him. On Friday afternoon Michel handed us all a skiing passport that had stamped in it that we had completed Class 3 level and were now level 4 which is the highest level that France has.
At Club Med the ski school with instructor runs from Monday to Friday, so after that you ski on your own, which was fine for us as Kalan was keen to show us his improvement. He had been telling us about all the runs he had done and that they got to do race training. After the first day he was moved up to the highest level class. Apparently his race times on the last day were enough to score an invite to trial with the Grand Massif junior race squad, not that there was any point as we were leaving on Sunday, but he was more than stoked to be asked. He started the week a bit shy and apprehensive with all the other kids being French and not really speaking to him, but it soon changed and he found out most spoke some English. Instead of hanging with us after lunch he preferred to head back out with the other kids for more skiing.
Myself and Adele decided to take the gondola one afternoon down to Samoens Village which sits at an elevation of 700m. We had heard so much about it we just had to check it out. The gondola is not far from the Club Med door, a short stroll across the snow next to the ski school meeting area. The view down on the gondola was amazing, lush greenery and high snow capped peaks, very much like what you see on the coverage of the Tour de France. We were lucky to have such great weather, temps were well above average. It was shorts and t-shirt weather, although none of us brought shorts with us. The village was a very warm 26C whilst the resort was sitting around 17C (but felt much warmer in the sun) by about 3pm.
A great option for lunch or dinner is the Skyline Restaurant which is a lot more upmarket. Run by 2 Michelin Stars French chef Edouard Loubet. You need to book a day ahead for at reception for dinner as it's very popular. In peak time you are only allowed one booking for the week. The resort was only 60% full (can fit 1,000 guests) so we had a couple of meals and lunches at Skyline. The decor is very elegant and stylish, the entrance has a lounge area and piano bar where you can sit before or after your meal, or just sit and enjoy the relaxed atmosphere at any time after lunch.
The service was brilliant and the very knowledgeable staff made us feel more than welcome. The food as expected was first class. I thought being in France I'd try to the local delicacy of escargot (snails). I'm glad I tried it but wouldn't have it again, I couldn't get the vision of our own garden snails out of my head. If you have kids that are a little fussy then there may not be a lot on the menu to choose from, but they can always head down to the buffet to fill up. The rooftop area just outside off 360 degree panoramic views of the alps and the sunset we witnessed was truly amazing.
Both Zane and Kalan have always made friends at the Club Med's we have been to. With it being school holidays in France most of the kids were French so there was a bit of a language barrier issue but they seemed to get around that. The older kids (11-17 year olds) also have their own play area with games and the Playstation is always a winner. Add to this the pool area and the nightly shows the kids put on and they are kept pretty busy.
I'm not sure how many drinks the kids consumed during the week, but they definitely kept the bar staff busy with making smoothies, ice coffees and soft drinks, as well as giving the hot chocolate machine a workout.
The pool area, besides having a spa outside also has a wet and a dry sauna, which I can thoroughly recommend. From what I'm told the dry spa may be good for your cardiovascular health, whilst the wet spa relaxes your muscles while giving your skin a healthy glow. I'm not too sure if it did anything for me but it felt good anyway. There is also a gym where you can either workout yourself or join in classes (all included ofcourse).
For those seeking a bit more relaxing time there is the Club Med Spa by CARITA at the resort where you can enjoy a massage, facial or beauty treatment. Adele spent a couple of hours there and wasn't disappointed. This is pretty much the only thing that you need to pay extra for.
Each night at Club Med (and that goes for resorts all over the world) they have shows performed and run by the staff/GO's. They are highly entertaining and of a good standard, well worth watching. After the shows which are usually around 9-10pm they also run a nightclub disco type thing around the main bar area for the late nighters. The Kids Clubs also do shows on stage which are great for the families, the smiles on the kids faces are priceless.
Our last night just happened to be the last night of the season and the staff were keen to go out with a bang and made sure everyone had a great time. The last show and dance party were quite memorable. I'm sure all the staff were looking forward to a well-earned rest, and possibly a late start in the morning.
Our time at Club Med Grand Massif Samoen's Morillon had come to an end, and although we were a little sad to leave we now had some great memories of not only the French Alps but of our first Club Med winter resort. It was much more than I had expected. I do love the summer resorts and beach atmosphere, but I also love the snow, as does my Snowatch family. We now have our sites firmly on Japan and the new Club Med resort at Tomamu. It's a little closer to Australia and the powder world renowned. The kids also have their eyes on the indoor wave pool for after skiing fun.
Thanks to Club Med for inviting us to check out this new jewel of the Club Med family. I'd certainly recommend Grand Massif to anyone and remember it's all inclusive. Just arrive and then lock your wallet/purse in the room safe and enjoy all that's available.
Australia's Premier Snow Forecasting website – snowatch.com.au