Spring Loaded and ready to fire – Blizzard of Oz 3.0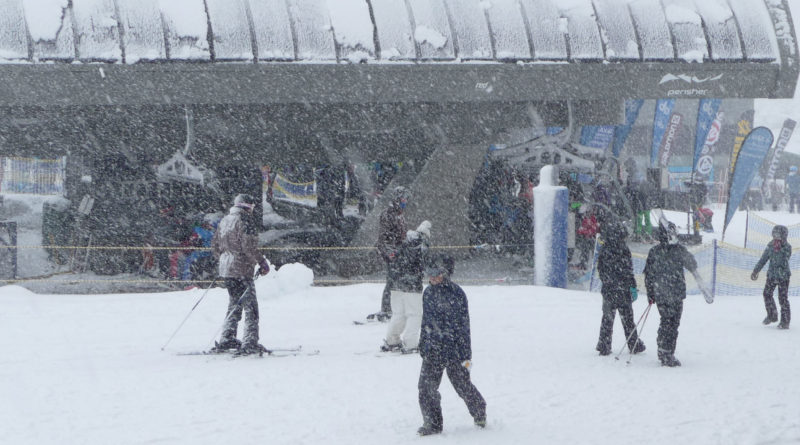 August 31, 2017 @ 20:00pm
By Pete 'The Frog' Taylor  – snowatch.com.au
Today marks the last day of Winter for 2017 and it's probably one that could be put down as one of the better ones even though we pretty much had no natural snow for June. July started with a bang with the first dump during the first week. We have seen consistent snow since then with August being one of the best of record with two big dumps titled 'Blizzard of Oz' and 'aptly 'Blizzard of Oz 2.0'. The temps remained cool for most of the month keep the snow cover in great condition. We only had the one blip of rain prior to 2.0.
As we now move into Spring it looks like we have yet another polar blast and a dump of snow on the cards early next week. Some early shower activity on Sunday will soon turn to snow and we should see widespread snowfalls on Monday to low levels by night and the snow should continue to well below 1000m on Tuesday and Wednesday. Light snow on Thursday before another front arrives on Friday bringing more snow. Over the week we should see around 50-90cm of new snow.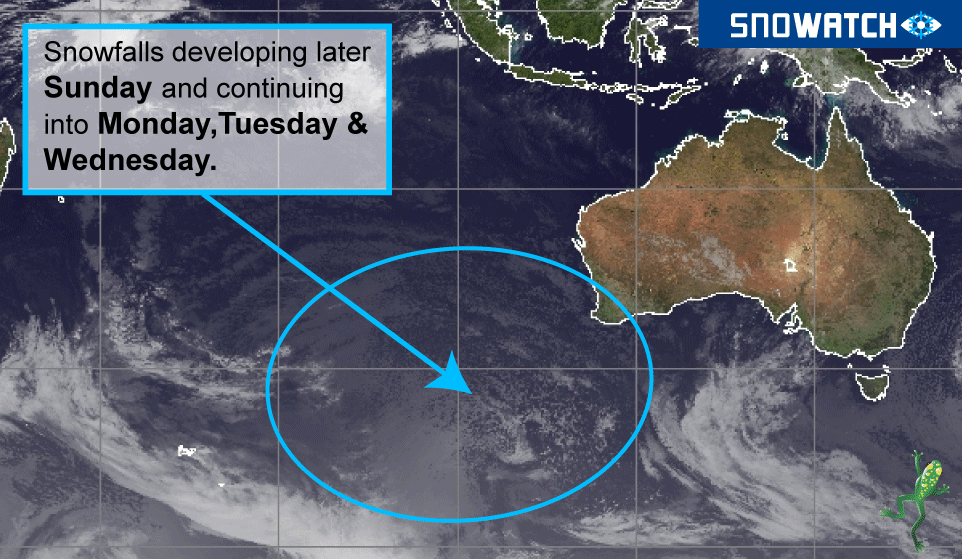 This system is another big one that has a lot of cold air that will stretch well up into NSW.
This should take the base up to a new high for the season (which is currently 189cm at Spencer's Creek in NSW and 150cm at both Falls Creek and Hotham). We should reach the magic 2m mark at Spencer's Creek when next Thursday's reading is published, which hasn't been reached since season 2012 (and before that 2003 and 2004).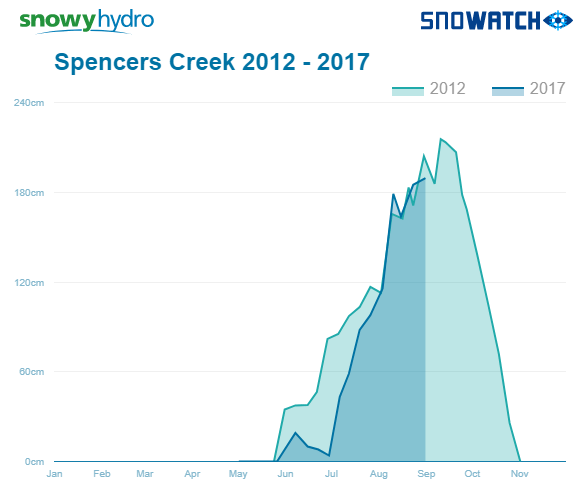 Although the major resorts can usually just make it to the official closing weekend in early October, this is more than great news for the smaller resorts like Selwyn Snow Resort and Mt Baw Baw which usually struggle at this time due to their lower depth. Mt Baw Baw at this time last year had a base depth of just 12cm and already has 64cm today, even before next weeks coming snow. Great timing for the big 'Bollywood at Baw Baw' celebrations, which are the mountain's biggest event yet is to be held on the weekend of Saturday 9th to Sunday 10th.
Once the blizzard clears we could see one of the best weekends of the season (again) on the 9th and 10th. Looking long range there still looks to be more snow on the horizon. All resorts look like having a decent cover all the way to closing weekend. The deep cover will mean the backcountry skiers and boarders will have snow well into November.
The Frog