Thredbo is powered by Renewable Energy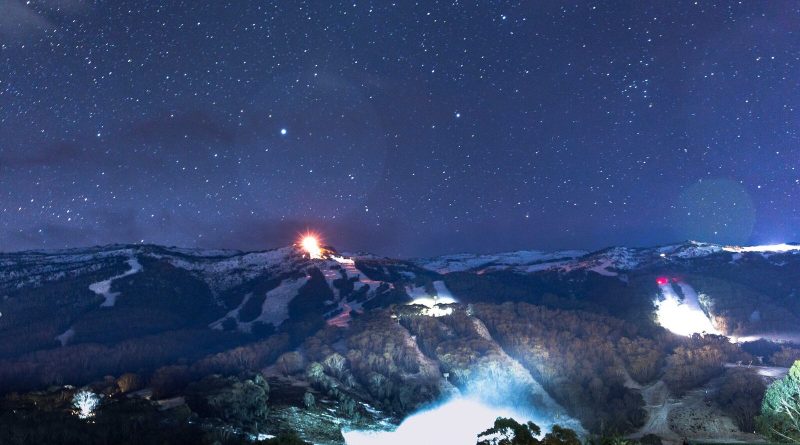 (from Thredbo Media – Tuesday 9th July 2019)
Good afternoon from Thredbo,
For today, we are very excited to announce that in an Australian snow industry first, Thredbo is excited to announce that all its major resort operations are now powered by renewable energy. Thredbo has signed an agreement with Red Energy to obtain the resort operations' electricity supply from renewable sources, reinforcing Thredbo's core commitment to the environment.
In a three year deal with Red Energy, the resort has purchased 9 gigawatt hours of energy per year, the equivalent to the electricity consumed by 1,500 average homes. With Thredbo located in the Snowy Mountains, electricity consumption peaks in the winter months with the addition of snowmaking, heating and guest amenities so this agreement goes a long way to preserving the backyard we love, for future generations.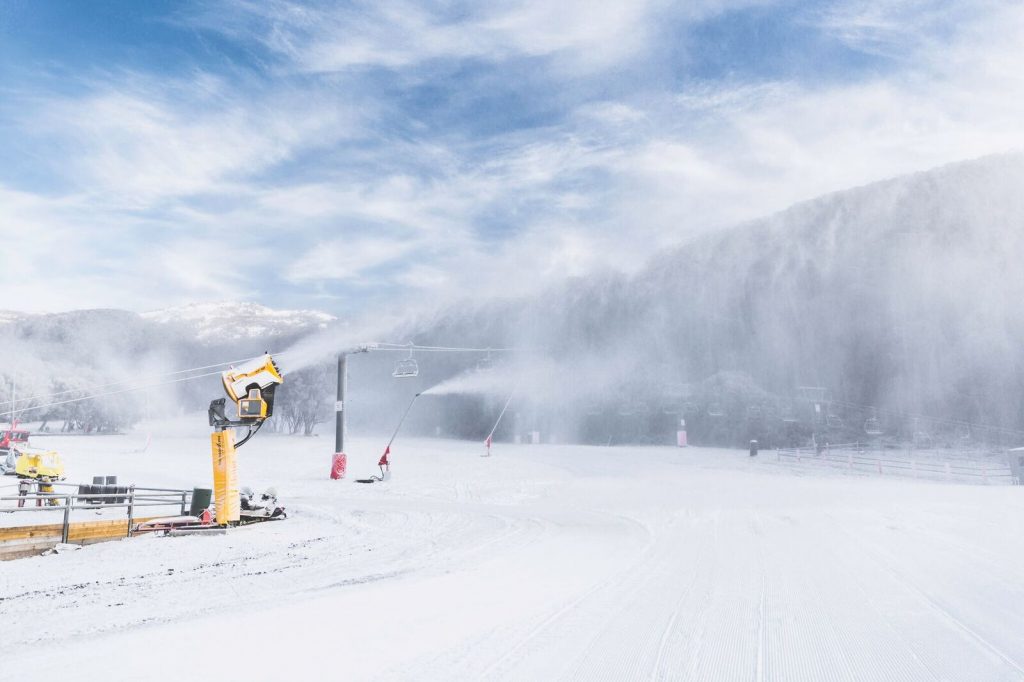 "Becoming powered by renewable energy has been our goal for some time now and by achieving this we've set the environmental benchmark for Australian resorts. We are extremely proud to be at the forefront of reducing our carbon footprint into the future," said Stuart Diver, General Manager of Thredbo.
Red Energy is 100% owned by Snowy Hydro, making this a valuable partnership with two local environmentally conscious businesses.
Paul Broad, Managing Director of Snowy Hydro said, "This landmark Energy Supply Agreement with Thredbo represents one of the first direct off-takes for 'firmed' renewable electricity of this type. On-demand hydro from the mighty Snowy Scheme will underpin our contracted wind and solar generation, meaning Red Energy can supply Thredbo with reliable renewable energy. It's really satisfying to play our part in Thredbo's commitment to reducing their carbon footprint".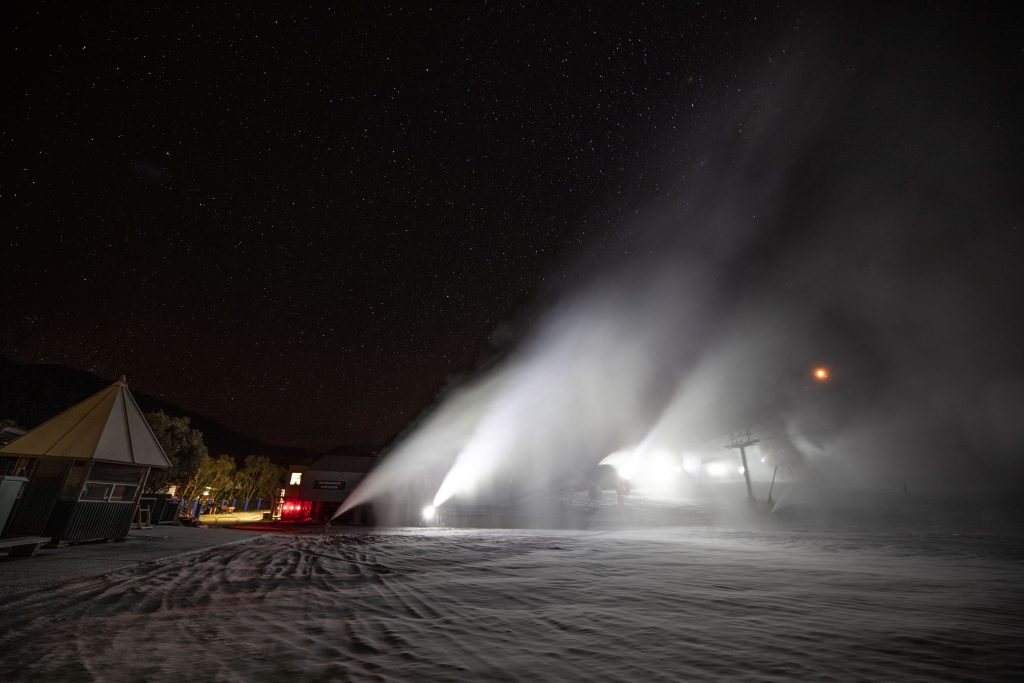 The announcement coincides with the launch of Thredbo's Environmental Week taking place
22 – 28 July 2019. The week is designed to raise awareness of the amazing environment Thredbo is located within; together with the initiatives the resort has in place to protect it. Highlights of Thredbo's Environmental Week include:
Hike to Kosciuszko with Torah Bright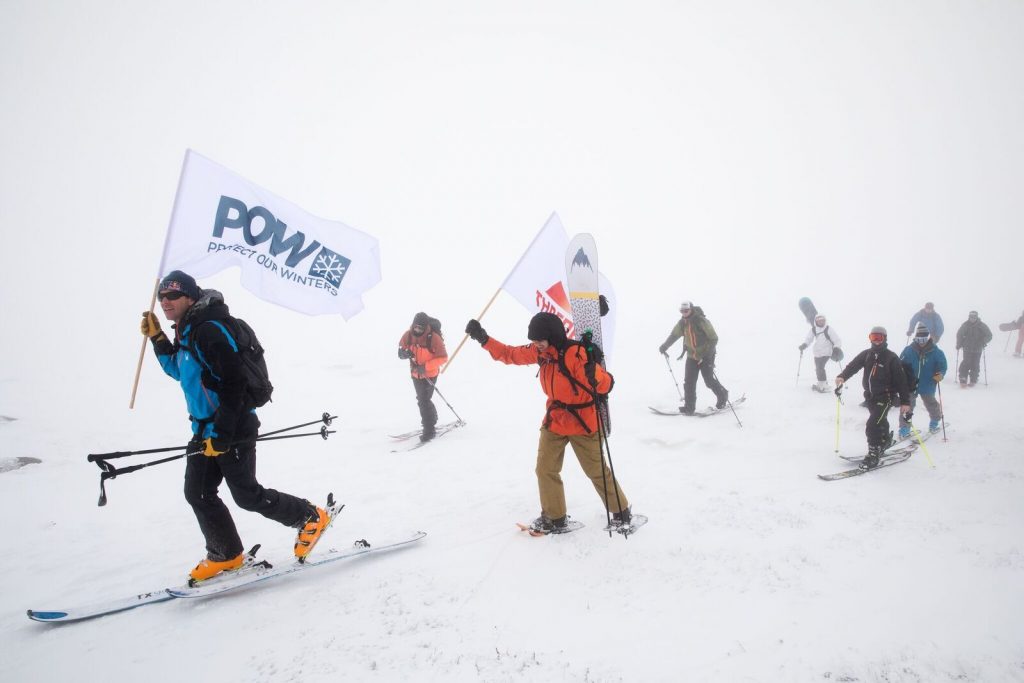 Celebrate the environment with Thredbo's favourite Ambassador Torah Bright. The community will come together in nature's playground to showcase the environment and what we need to do to take care of it. The mass hike to the top of Mt Kosciuszko will be open for all backcountry snow enthusiasts to show their support for their backyard.
National Tree Day
Thredbo has teamed up with Toyota and Greenfleet to make a positive impact on the local community and the environment. Across the weekend of 27-28 July 2019, guests can purchase a tree for $4.00 that will offset the emissions of their travel to the snow that is then planted regionally. It's double good news as Thredbo will match all weekend donations dollar for dollar. Since 2014, Thredbo guests have offset nearly 8,000 tonnes of carbon emissions by planting over 30,000 trees.
Thredbo understands caring for the environment is a team effort so in collaboration with Protect Our Winters (POW), residents, guests and local businesses, we aim to preserve, protect and prioritise the mountain and its surrounding environment everyone values so much.