The Weekend Storm Allowing Treble Cone Opening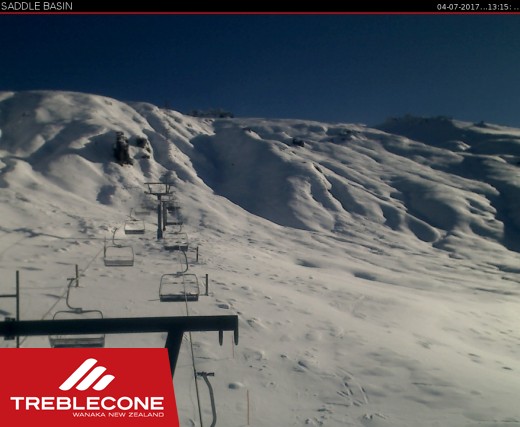 The wait for the new season is over. Treble Cone Ski Area will open for the 2017 season on Wednesday, July 5.
This weekend the wintery weather enabled the hardworking Snowmakers to complement the natural snow fall from the weekend, which ensures that Treble Cone Ski Area will open Saddle Basin, Home Basin, Nice 'n' Easy Platter and the Magic Carpet.
"The waiting game is finally over" said Jackie Van Der Voort, CEO, Treble Cone Investments. "The persistent warm weather and has made things difficult, but our snowmaking team has done an amazing job coupled with the fresh natural snow over the weekend has ensured we will open Wednesday."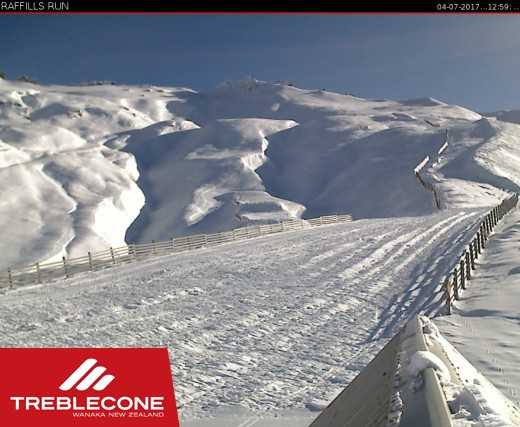 The Six Seater will run from 9.00am until 4.00pm on Wednesday and will offer skiers and riders access to Platter, Magic Carpet, and the Saddle and Home Basin for those keen to warm up their ski legs. Guests can expect a base of; 55 cm at the Top of the Quad (1960m);  40cm at the Top of the 6 (1750m) and 6 cm at Base (1260m).
"While we are opening later than we had hoped, our opening day, will provide our First Timers, Beginners, Confident Intermediate and Advanced Guests a great opportunity to warm up their ski legs. We look forward to another winter at Treble Cone and invite everyone to join us on Wednesday to kick off the season."
Opening day will be toasted with a free glass of Amisfield Bubbles held in the Plaza at 11:30am.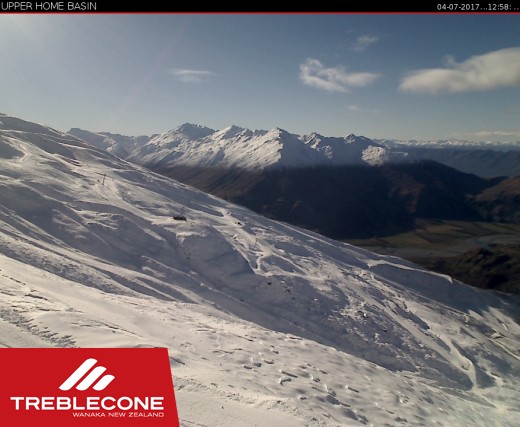 "Everyone is really enthusiastic about opening on Wednesday. There is a definite excitement in the air, since that storm that came through.  This week will see everything else jump into gear – Snow Sports School, Rentals, and On-Mountain Cafes and Retail Shop will all be open," added Jackie.
The highly qualified instructors of our Snow Sports School will be providing all Snow Sport packages, including First Time and Beginners Packages plus Group and Private Lessons. These will run between 10:30am – 12:30pm and 1:30pm – 3:30pm. The new express bus from Queenstown iSite will also ensure our motivated neighbours can be at Treble Cone just after 9am. Our existing Wanaka Service will continue with an 8am and 10am Wanaka to Treble Cone Express Service and the option to return at either 2pm or 4pm.
The Cheeky Kea, Triple Treat, Allpress Altitude Espresso and Pizzeria will all be operating with our full delicious menu to keep you nourished throughout the day. Rentals and The Shop at Treble Cone will also be opening for guests to get their snow sport accessories and souvenirs. The Wanaka Town Office will operate winter hours between 7am-10am and 3pm – 5pm, seven days a week.